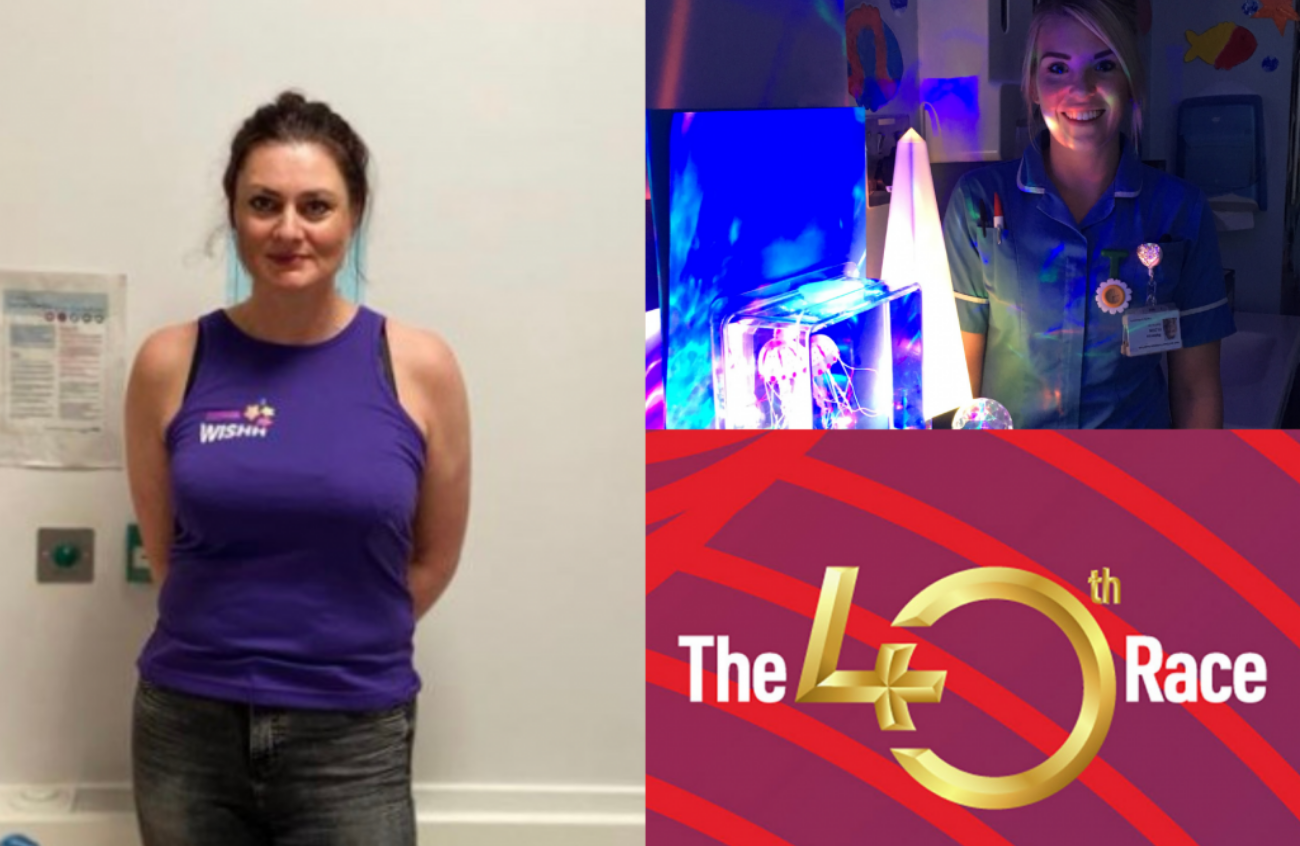 Suzy takes on the Virtual London Marathon to help support WISHH Sensory Room Appeal
Hull Hospitals', Suzy Rawlings from Castle Hill Hospital's Cardiothoracic Team, is preparing to run the length of the London Marathon virtually on the 4th October, to help raise vital funds for the WISHH Charity's Sensory Room appeal for children with additional needs. 
The sensory room will help reduce anxiety levels and provide a calming environment for children with Autism, ADHD, ADD, attending the Hull and East Yorkshire Eye Hospital.  Due to the COVID pandemic all planned fundraisers to help make the Sensory Room a reality for the children who need it most have been cancelled or postponed.  A further £6,300 needs to be raised to make the sensory room a reality. Suzy's support will help bring this project one step closer.
Each year, the Eye Hospital cares for 15,000 children, delivering a range of acute, routine and tertiary acute services including consultation, specialised imaging and diagnostics, elective and emergency medical and surgical treatments follow up care, monitoring of eye conditions and delivery of long term treatment programmes. Creating a sensory facility will provide much needed stimulation and help calm and distract children attending the eye clinic, helping to ensure the experience of coming to the hospital is as easy as possible for children with additional needs and their parents/carers. Equipment in the sensory room will include light displays and projections, bubble tubes, wall decorations, sensory toys, music and other features. It will be located in the Paediatric Pod at the Eye Hospital where parents and their children can spend time together prior to surgery and follow up treatment.
Suzy said, "When WISHH put out the call for a runner to represent them to raise funds for their Sensory Room appeal, I thought it would be a great way to support the appeal, whilst taking part in the iconic London Marathon in its 40th year.
I love running marathons, and to raise sponsorship to help create a sensory room for children with additional needs or experiencing anxiety or trauma will help make a difference to ensure they receive the treatment they need. I am really looking forward to the challenge."
Suzy is aiming to raise £1,000 from her virtual London Marathon as she prepares to conquer 26.2 miles on home turf.  You can support Suzy by visiting her Just Giving page. 
To date, the WISHH campaign has raised over £8,700 towards the appeal target of £15,000 with help coming from a variety of different community members including the Goodwin Development Trust which worked with young people to produce an online Summer Shutdown Fest.  The Charity has also seen support from many hospital staff members including the Finance Department, the hospital pantomime and through a plethora of fundraising activities held by the Eye Hospital staff last Christmas.
Mr Colin Vize is the Clinical Director for Ophthalmology at Hull University Teaching Hospitals NHS Trust.  "Children are understandably anxious when they come to hospital. When they have additional needs this anxiety can be more profound and therefore it's important that we can offer them support and stimulation to make them feel at ease. The sensory room will contain projections, calming music and sensory toys all of which we know helps them and their families to relax when they are in hospital and this makes it easy for us to deliver the care they need. We're really grateful to everyone who has supported this appeal to date and to Suzy taking part in this challenge on behalf of our patients. I will certainly be sponsoring her and encouraging others to do the same."
The campaign has been hit by the cancellation of many events such as the Hull Run for All and as such, your support is even more important than ever.  Get involved today and help us make a difference. Cheques can be made payable to WISHH Charity, writing on the back – Sensory Appeal and posted to WISHH Charity, First Floor Administration Building, Castle Hill Hospital, Castle Road, Cottingham, HU16 5JQ.  You can also find out more about the campaign on our JustGiving page.