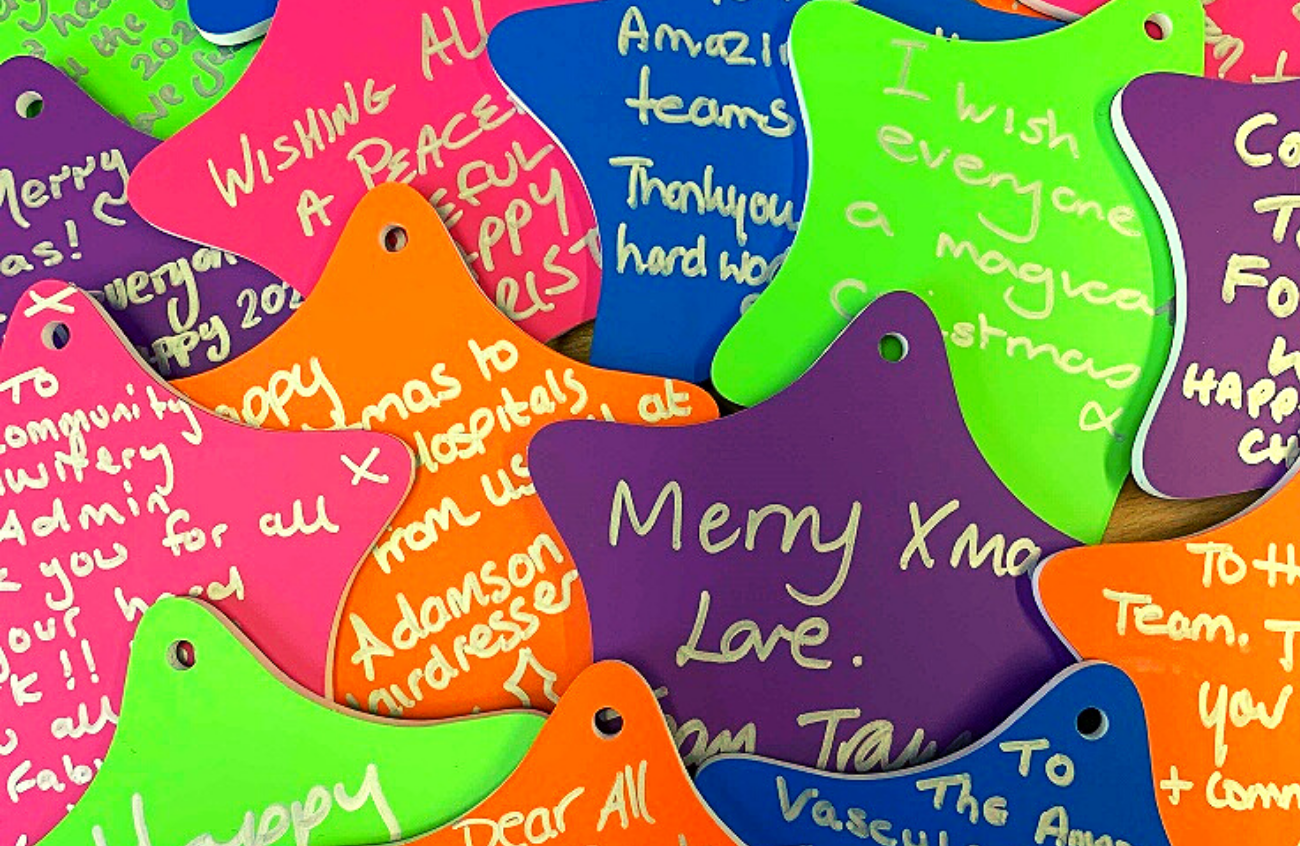 Get your very own Christmas WISHH
Last year, we launched our popular Christmas WISHHes which allowed people to get their very own personalised WISHH star featured across Hull Royal Infirmary and Castle Hill Hospital during the festive period.
Our Christmas WISHHes have made a return for 2020 and we want to invite you to get yours!
In exchange for a donation of £5, you'll get your very own star which you can personalise with a festive message of your choosing. 
Your star will then be displayed at either Hull Royal Infirmary or Castle Hill Hospital throughout December. You choose!
If you'd like to get your Christmas WISHH (in a Covid safe way), email us at hyp-tr.hellowishh@nhs.net and we'll provide you with all the necessary details on how to make your donation and personalise your Christmas WISHH.  We will email you a photo of your star before we pop in on the tree to share with your friends to highlight your support of our hospitals!
The stars are a perfect alternative to Christmas cards saving you on writing, postage and waste.  They are also a lovely way to add some festive cheer to the hospitals which is needed more than ever this year.
All funds raised from the sale of stars will help make a difference to the patients we care for at Hull Hospitals.