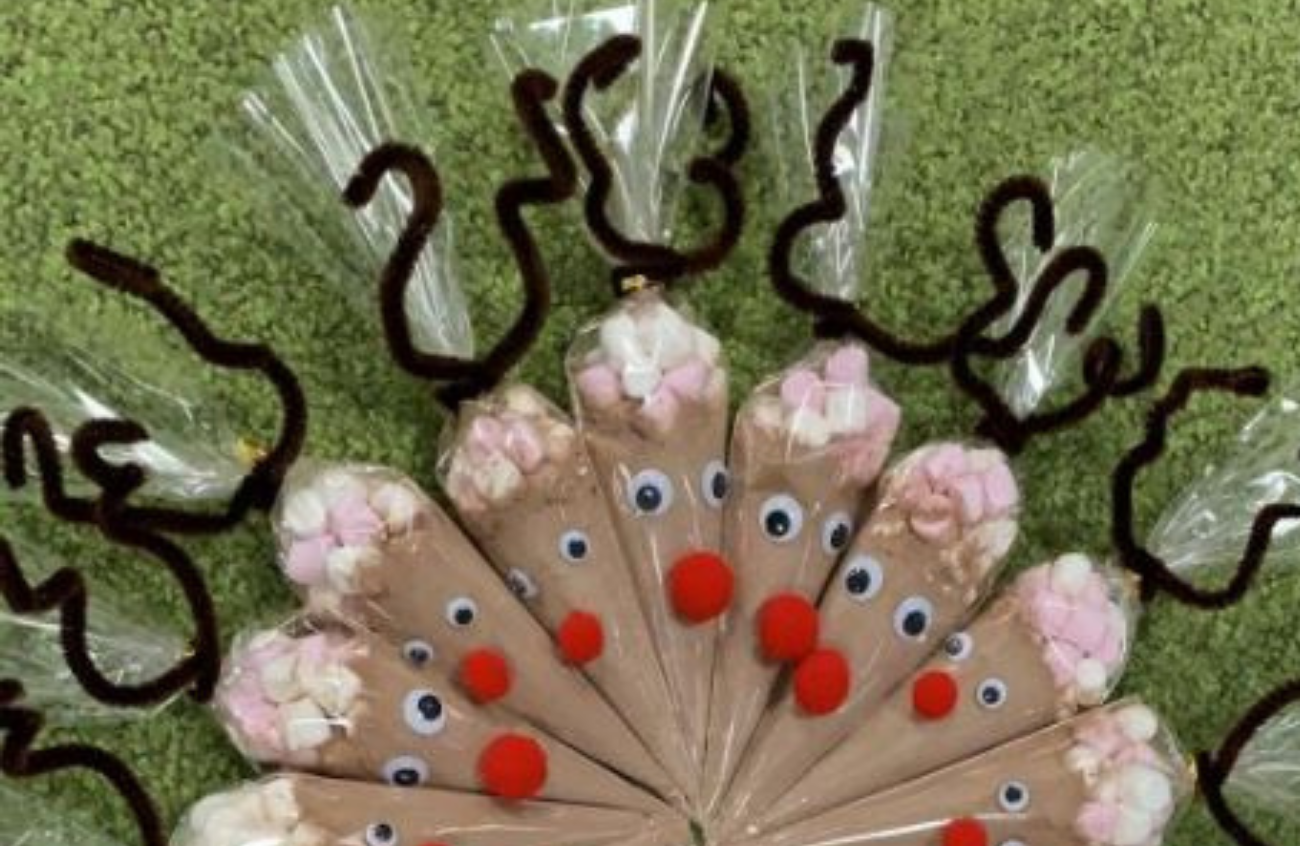 Hull Hospitals' Finance team's festive fundraising!
The Covid-19 pandemic and working from home arrangements could not stop the Finance Team from Hull Hospitals taking part in their annual fundraiser to support the WISHH Charity in the build up to Christmas.
The team were determined to make a difference to both staff and patients by raising funds to support two WISHH projects, Staff Health and Wellbeing and Medical Elderly, by organising a whole range of festive fundraising activities.
They held their own silent auction featuring a beautiful range of handmade items such as creative crafts and tasty treats, which attracted bids from staff across the Trust as well as friends and family.
The team also played their part in footballing history in a second silent auction, as they auctioned off a signed 1966 World Cup Final storyboard signed by legendary player Sir Geoff Hurst.  Lucy Holgate sealed the deal with her winning bid.
In place of the usual Christmas parties this year, the finance team got involved in their #12FinanceDaysofChristmas where they hosted virtual quizzes, Christmas jumper day, a raffle, cocktail evening, bingo and more, bringing staff together and boosting morale. 
In total, the team smashed their fundraising target by raising a fantastic £1,450. The funds raised will be used towards the new WISHH Health and Wellbeing Facility at Castle Hill Hospital to be opened in the Spring; providing tablets to enable staff to communicate with friends and loved ones during breaks and access staff mindfulness and wellbeing.  To find out more about the facility, click here.  The funds will also provide distraction items in the facility, for example games, colouring books and puzzles. 
The other half of the funds raised will make a difference to the patients cared for on the Medical Elderly wards to enhance entertainment opportunities for patients by providing a number of tablets to be used by the Enhanced Care Team.  The team provide 1:1 support to patients throughout the hospital with varying needs from Dementia to Learning Disabilities. They provide the patient with a meaningful day, which involves orientation, leisure activities and de-escalation of complex behaviours and the tablets will enhance the delivery of their care. 
Thank you to all of the Finance team for your support. 
Find out more about what the Finance team get up to by following them on Twitter and to stay up to date with the latest news, updates and events from WISHH Charity, follow us on Twitter, Facebook and Instagram.