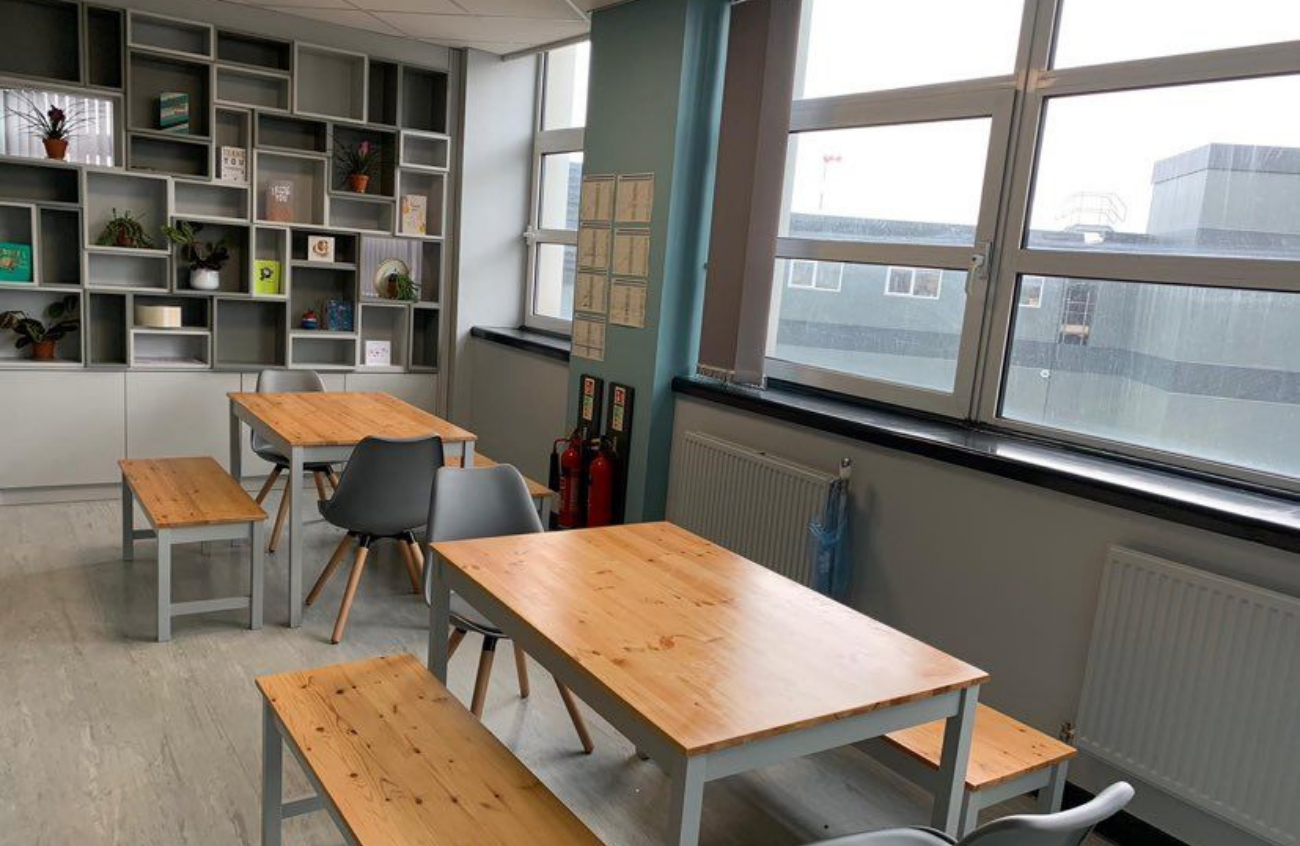 A new haven for life-saving emergency care staff thanks to kind donations to the WISHH Charity
A hospital team who spend their days and nights dealing with the urgent and unexpected have had their break area transformed thanks to charitable donations.
Hull University Teaching Hospitals NHS Trust's emergency care team, whose work is currently the subject of Channel 5 series A&E After Dark, are more used to designing care plans than staff rooms.
But since Hull Hospital's official charity WISHH launched its 'Covid-19 Appeal' to support staff during the pandemic, donations received from renewable energy company, Ørsted and Hull and East Riding Charitable Trust have enabled WISHH to work with A&E staff to redesign and refurbish their tired staffroom, transforming it into a tranquil environment for staff to take a well-earned break and recharge.
Sue Lockwood, Chairman of Hull Hospitals official charity WISHH, said, "We sincerely thank Ørsted and Hull and East Riding Charitable Trust for their kind donations, supporting hospital staff who are under such pressure in these unprecedented times.  Their generous support has enabled us to transformation the Emergency Department's staff room, providing a much needed positive boost for frontline staff.
Darren Ramshaw, Head of Operations for Ørsted on the east coast said: "We're so pleased to have been able to help the local communities that we operate out of and hope that this transformation will act as a constant reminder of our eternal thanks for the Trust's dedication and committment to others."  
Adrian Horsley, Chairman of Hull and East Riding Charitable Trust said: "The Trust is delighted to learn how the facilities have been improved to help all those who use them, and provide very helpful support for the Emergency Department team."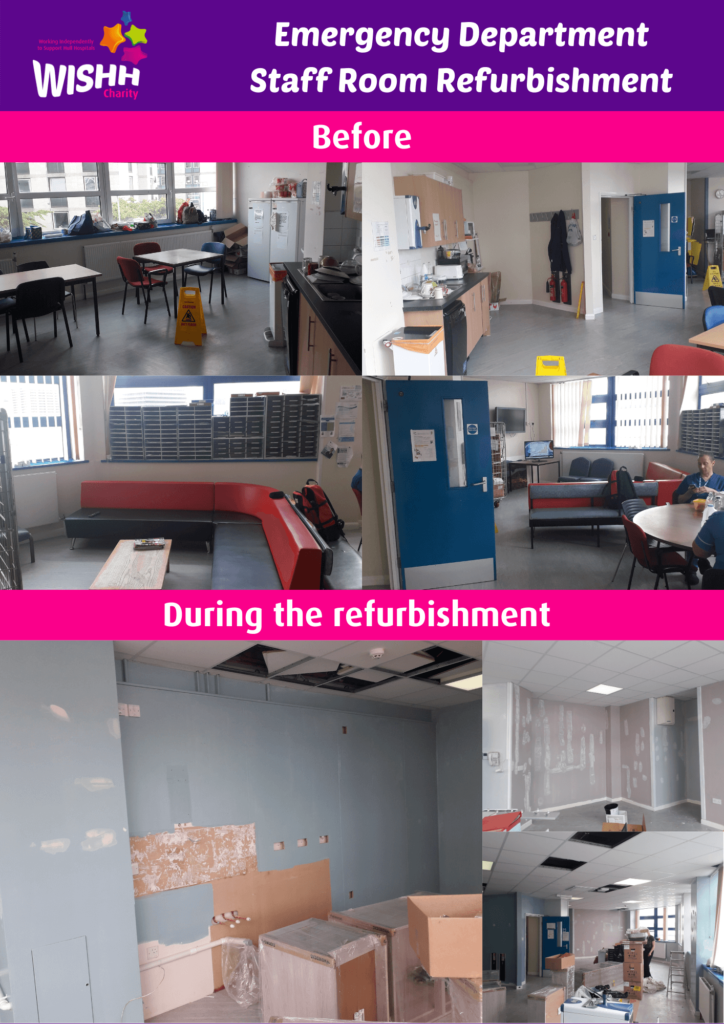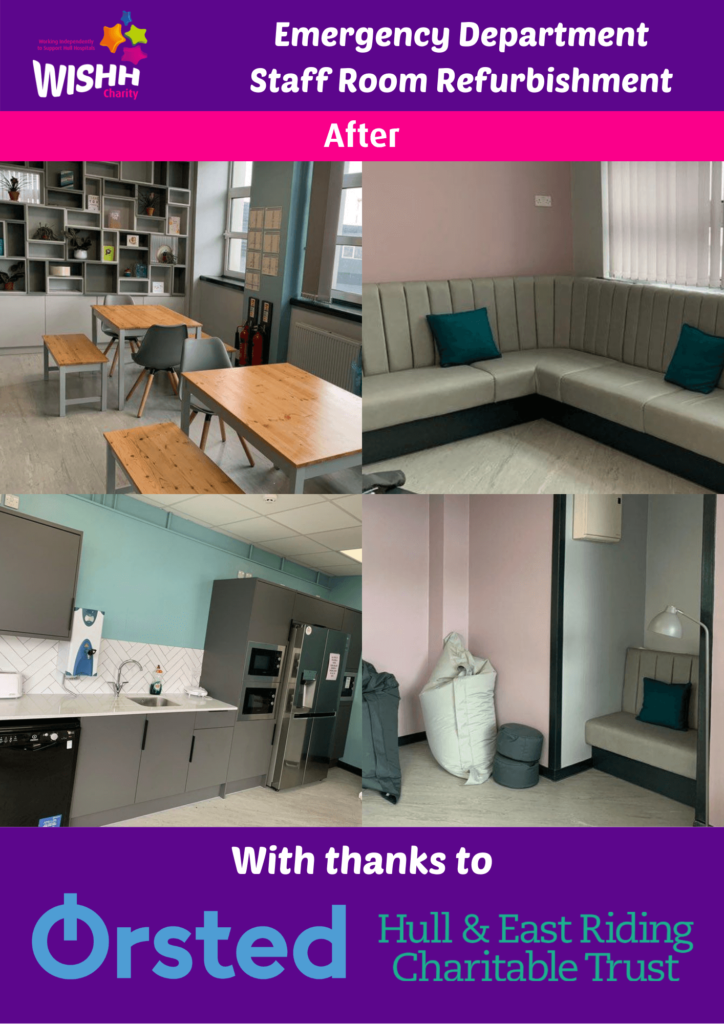 The Emergency Department at Hull Royal Infirmary is made up of around 300 staff delivering urgent and emergency care to people across the Humber area and beyond. The hospital also serves as a major trauma centre for the region, accepting patients transferred by air ambulance for specialist care, while there is also a dedicated Children's A&E to look after the youngest patients.
Consultant in emergency medicine, Dr Chris Srinivasan said, "The transformation of our staff room is absolutely fantastic; it's really given us a welcoming and calming place away from the busy department.
"Some of the work we carry out can be incredibly complex, emotive, difficult or challenging, or all of these things put together, so it's great to have somewhere that we can unwind and take a breather in a comfortable surroundings, supporting the overall health and wellbeing of our team.  The team has been involved in the overall design process from the start and there's been a lot of positive feedback. We all really love this new space.  Thank you."
The WISHH Charity is an independent charity supporting Hull Hospitals.  The charity raises funds through appeals and donations enhancing facilities, equipment and services at Hull Royal infirmary and Castle Hill Hospital for the benefit of staff, patients and loved ones.
If you would like to find out more about how you can get involved and support Hull Hospitals, helping make a difference, please get in touch with Lisa Whitton, WISHH Charity Manager on 01482 622299/07827 881766 or email hyp-tr.hellowishh@nhs.net