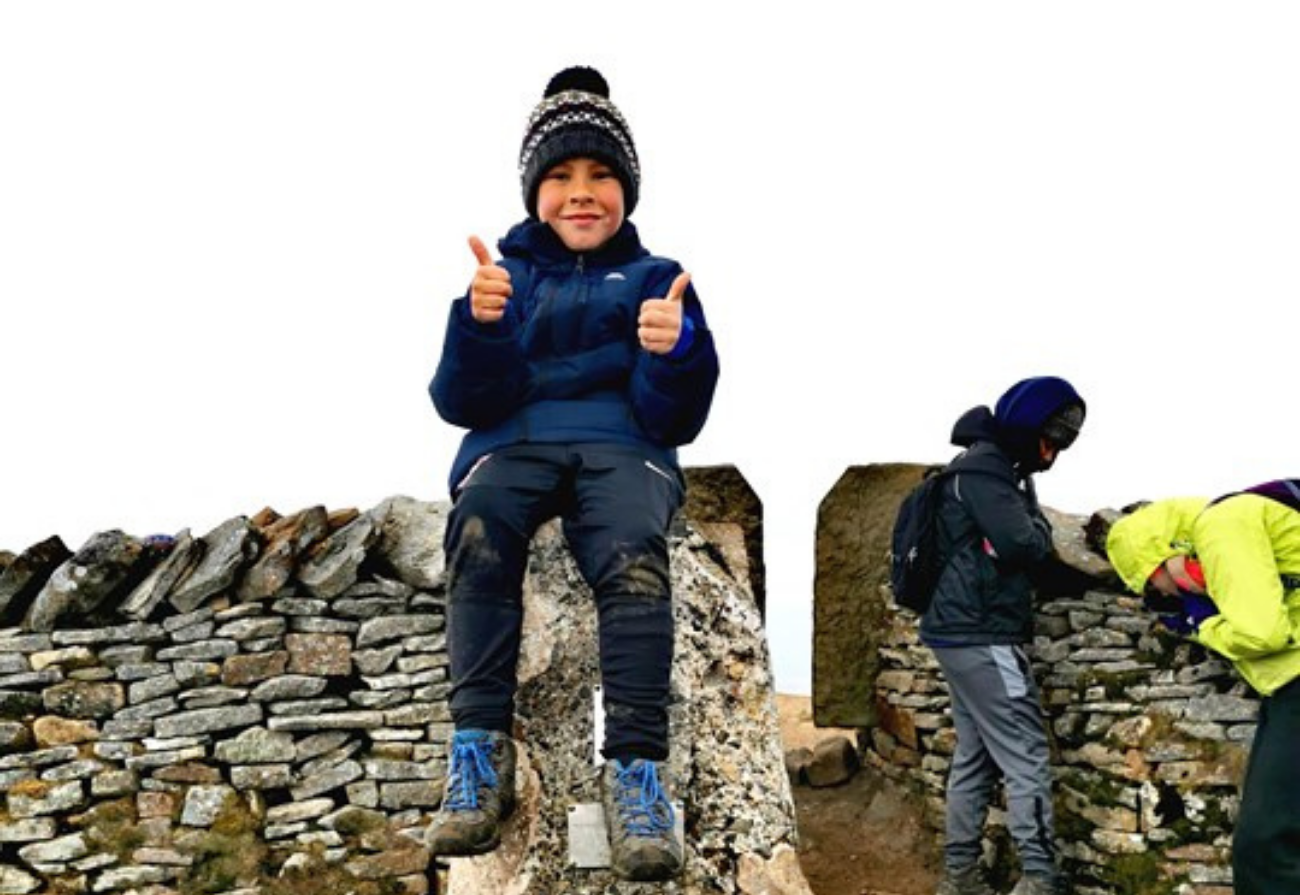 Seven-year-old Isaac tackles the Three Peak Challenge to support WISHH
Isaac has always enjoyed family walks with his dogs.  During the first lockdown, daily walks became more important and Isaac was soon walking between 4-6 miles each day.  During the summer, he took part some bigger challenges walking between 8 and 10 miles in North Yorkshire; Isaac was always determined to climb one more peak. 
Massively inspired by the late Sir Captain Tom Moore, he asked his family how he could do something to help his local NHS.  This is how his idea of a sponsored Three Peak Walk was born.  Isaac has challenged himself to walk all three peaks during May.   He will be taking on the final peak, Ingleborough, on Monday the 31st!
Here's details of Isaac's challenge so far:
On 2nd May Isaac completed Pen-y-ghent in some of the most challenging weather conditions facing a blizzard when he and his family reached the top. He stuck with it and finished in 3hrs 20 minutes.
15th May, Peak number 2, Whernside 8.7 miles was completed in 4 hours.  Very windy and cold this time, thankfully no blizzard.
Isaac said, "I really love walking and I wanted to help my local NHS.  Doing the Three Peaks has been a fun challenge.  I haven't let the weather put me off reaching the top; plus, the thought of a big ice cream when I the top too keeps me going!  It's been good fun walking with my family and dogs knowing that I am helping my local hospitals too, just like Captain Tom did; it feels really good."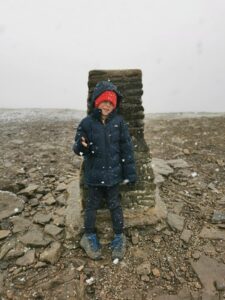 Lisa Whitton, Charity Manager for WISHH said, "We can't thank Isaac enough for taking on the Three Peak Challenge to support Hull Royal Infirmary and Castle Hill Hospital.   We are so impressed with Isaac's sheer strength and determination; the weather never stops him reaching the top of each peak. The sponsorship Isaac raises will help us make a great difference to patients and loved ones cared for across Hull Hospitals. Making their time they spend at the hospitals more comfortable.  It's a great challenge you are doing Isaac.  Very well done from us all here at WISHH."
Isaac initially wanted to raise £100 for the WISHH Charity.  He has now reached £425!  If you would like to support Isaac in his challenge his just Giving page can be found at https://www.justgiving.com/fundraising/isaacdoesthe3peaks