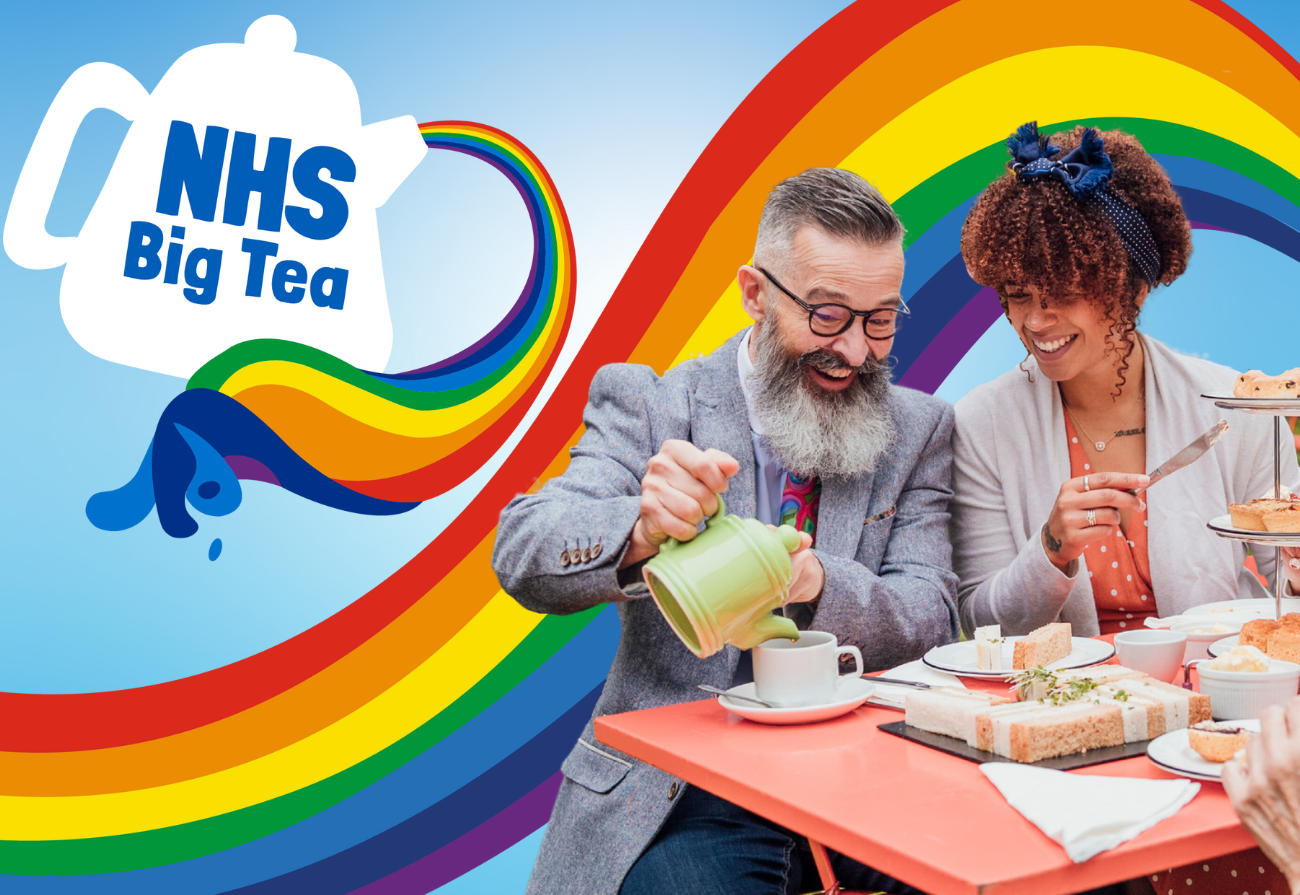 There's still time to join the NHS Big Tea!
There's still time to join the WISHH Charity in a national outpouring of love to raise funds for your local NHS heroes
WISHH Charity, the official charity of Hull Hospitals, is encouraging people across Hull and East Yorkshire to join the nation's biggest tea break.  The NHS Big Tea is happening next week on the 5th July to raise funds for the incredible people in our NHS who've done so much to help everyone get through the pandemic.
Following a year like no other, the WISHH Charity wants as many people across our communities, schools and workplaces to get involved in a national outpouring of love and thanks for NHS staff and volunteers on the NHS 73rd birthday by hosting or taking part in a NHS Big Tea Party on the 5th July.
Each event can be in-person or virtual, with your local community, friends, family, work colleagues or in school with a non-uniform day.  It's a chance to reflect and say thank you for everything that NHS staff and volunteers have done and continue to do by taking part in the nation's biggest tea break to raise funds for the WISHH Charity.
People can host their own event or they can show their support by taking 5 minutes to enjoy a tea break, and donating £5 to support the work of WISHH. 
Here's a few examples of how members of our community are getting involved to support WISHH #NHSBigTea:
Langlands Garden Centre, Shiptonthorpe are raising funds across their branches and tearooms with a range of activities to support Castle Hill Hospital throughout the month of July.
Rachel's Walnut Cottage Tea Rooms, Huggate, are hosting their own #WISHHWednesday on 7th July, tables can be booked for a donation of £5 by calling 01377 288378, a fantastic raffle will also be taking place on the day.
Active+/Little Monkeys, National Avenue, Hull. Are asking customers to wear their brightest clothes on 5th  They will also have a variety of drinks, cakes and buns on sale, which will contribute towards donations to celebrate the NHS Birthday!
Workplaces are also marking the date in their own way. Why not join them too?
Across Hull Hospitals 21 Wards and Departments are getting behind #NHSBigTea to support WISHH.
Lisa Whitton, Charity Manager of the WISHH Charity said, "We've been proud to support staff and patients across Hull Royal Infirmary and Castle Hill Hospital throughout the pandemic in one of the most challenging years in the history of the NHS. Funds raised from NHS Big Tea will enable us to enhance staff, volunteer and patient facilities across Hull Hospitals making a difference to staff, patients and their loved ones to enhance the overall patient experience.
We are really looking forward to the #NHSBigTea, to raise a cuppa for the amazing staff across Hull Hospitals to mark the event.  I would like to sincerely thank everyone who has supported our charity throughout the pandemic and as part of this event."
A WISHH NHS Big Tea party pack has been produced which can be sent via email to help plan and support your Big Tea event.  To take part and get your pack, register your interest by emailing hyp-tr.hellowishh@nhs.net
For further information of the work of WISHH and to find out more about how you can get involved and support Hull Hospitals, helping make a difference, please get in touch with Lisa Whitton, WISHH Charity Manager on 01482 622299/07827 881766 or email hyp-tr.hellowishh@nhs.net