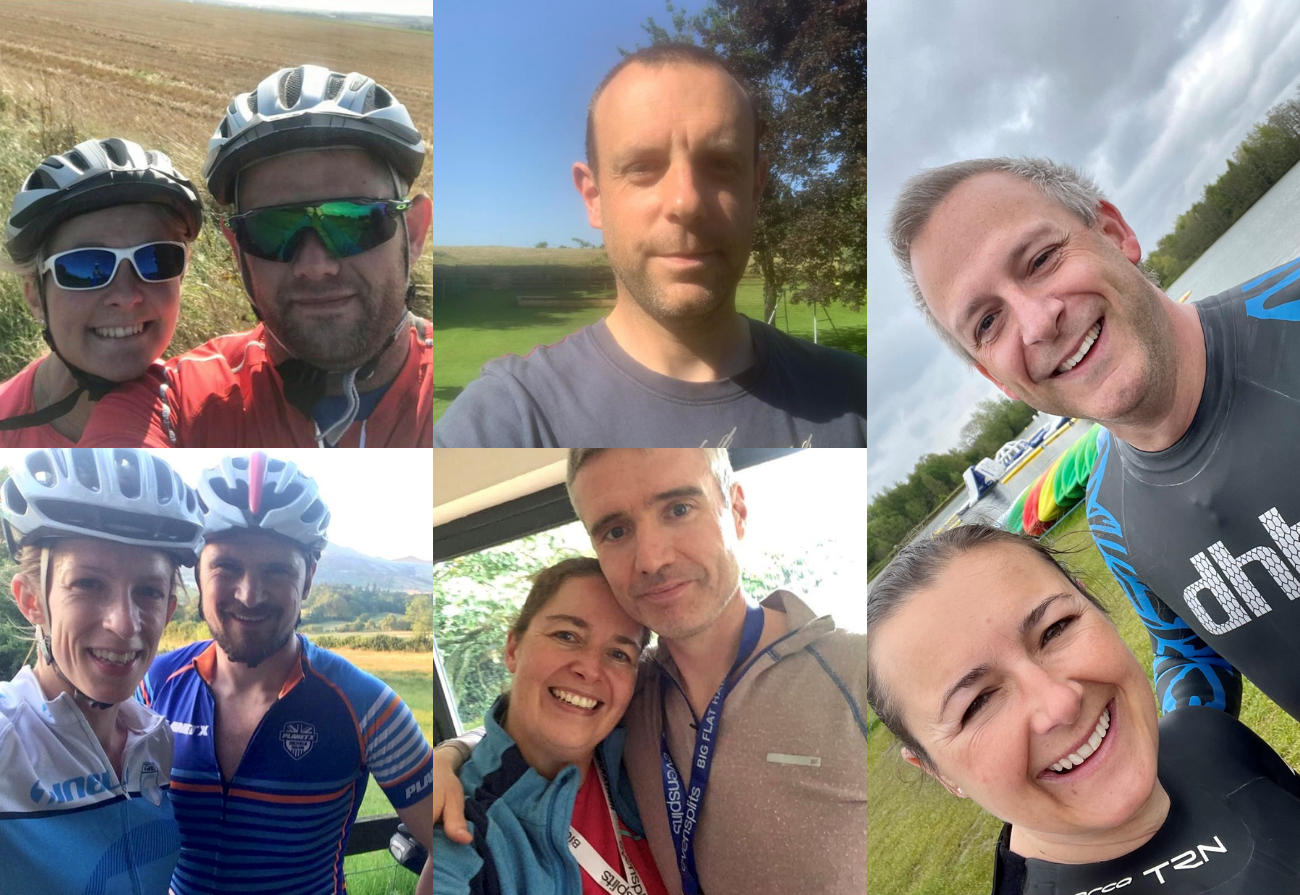 Hull Hospitals staff take on the Gauntlet Relay Triathlon for WISHH
A group of seven Hull-based Hospital staff made up of anaesthetists, GP trainee, an operating department practitioner and an emergency medicine consultant, plus their two spouses, are undertaking The Gauntlet Relay Triathlon, at Castle Howard this Sunday (25th July), to raise funds for Hull Hospitals' official charity, WISHH.
In three teams, they will be swimming 1.9k in the lake at Castle Howard, cycling 90k around the Howardian Hills and will run 21k around the Estate Grounds.  The challenge is not for the faint-hearted, as it will take between 7 – 8 hours to complete.
The team signed up to take part in this challenge prior to the pandemic, following a charity night bike ride back in October 2018, from Manchester to Blackpool in memory of colleague Dr James Pettit.  The team were keen to take on another challenge and this is the first time they have taken part in a triathlon relay.
Anne-Mair Hammond-Jones said, "We all love the great outdoors, and even more so since the long periods of lockdown during the pandemic.  We've all spent more time with our families walking and cycling together.  We thought this challenge would really push each of us at our sporting disciplines.  In the past, individually we've taken part in challenges for fun, such as the Great North Swim at Lake Windermere and other running and cycling events. 
"Being outdoors helps us all keep grounded following a year like no other, de-stress and helps us switch off.  This event will focus each of us putting our energies into completing the relay challenge whilst raising funds for a charity close to our hearts, WISHH.  It's great for us to give something back. 
"Our families, friends and work colleagues are all supporting us, and it will be a great achievement as a team to cross the finishing line."
Lisa Whitton, WISHH Charity Manager said, "We'd like to thank the team for taking part in the Gauntlet Relay, a Half Iron Man Challenge.  We wish the team the best of luck on the day.  Funds raised will help WISHH enhance our hospitals for the benefit of patients, their loved ones and staff.  We will be looking forward to hearing from the team how they are getting on during the day and seeing photos of them in action." 
Below you will find the team's plan for the day, which that begins at 7am for an 8:15am start.
Gasthletes Team 1
Dr Paul Sellens, anaesthetic registrar 1.9k swim; Dr David Wright, consultant anaesthetist 90k cycle; Dr Sarah Sellens (Paul's wife) 21km run
Gasthletes Team 2
Dr Sarah Price, consultant anaesthetist 1.9k swim; Dr Anne-Mair Hammond-Jones, consultant anaesthetist 90km cycle and Tony Dunne (Sarah's husband) 21km run.
Gasthletes Team 3
Dr Alastair Pickering, emergency medicine consultant and chief medical information officer 1.9k swim; Sean Turrell 90k cycle and Nicola Spiring, operating department practitioner 21k run
If you would like to support the team, visit their fundraising page: https://www.justgiving.com/fundraising/Gasthletes