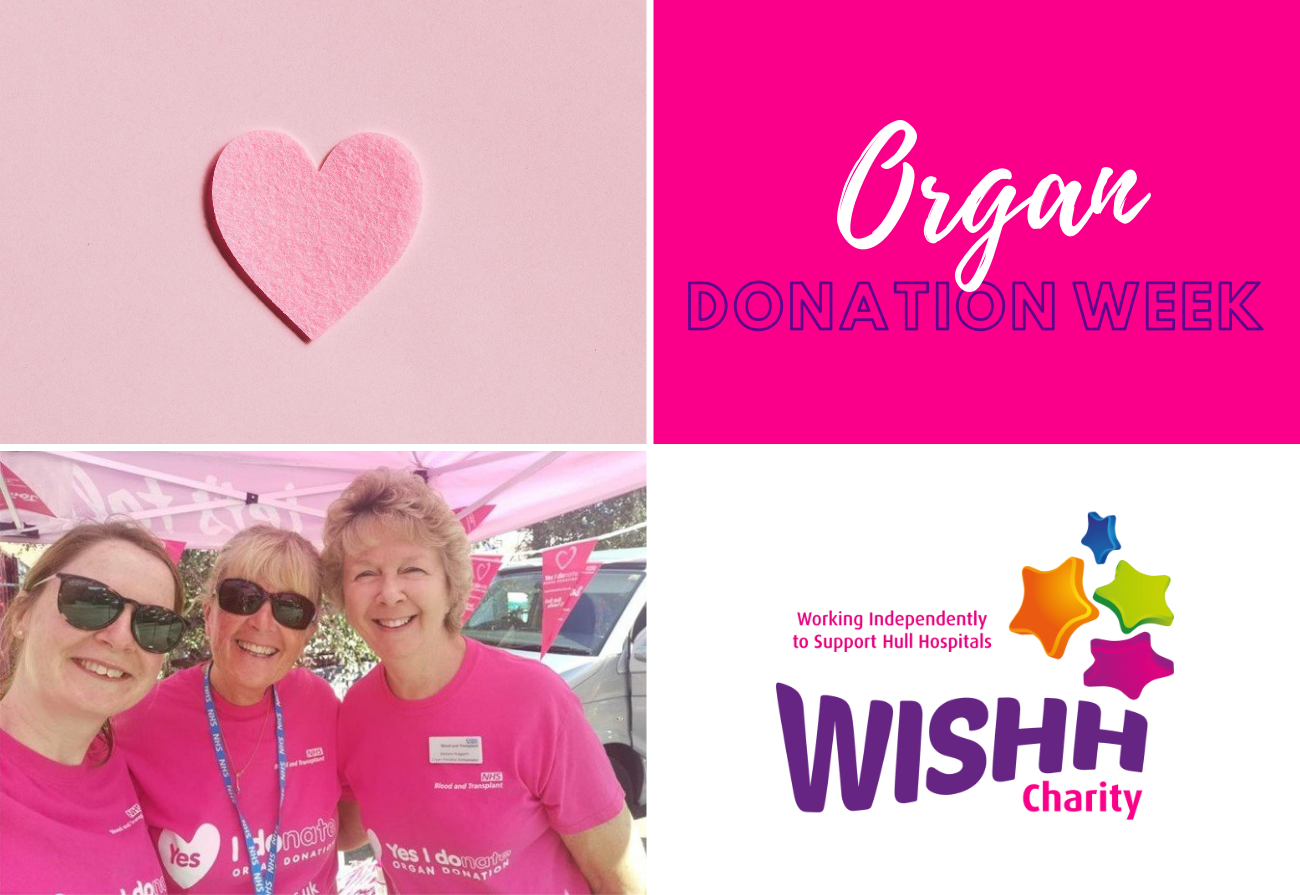 Hospital staff wear pink to mark Organ Donation Week
Specialist nurses have pledged to run a 5k route in the shape of a heart this month to mark Organ Donation Week.
Organ Donation Specialist Nurses Fay Turner and Helen Russell will run the 5k route with Lorraine McLeavy, who chairs the Organ Donation Committee at Hull University Teaching Hospitals (HUTH).
The trio will run the route in Beverley with Fit Mums to raise funds to commission a work of art such as a sculpture or installation to celebrate those who have received organs and to thank families who have donated organs. A JustGiving page has been set up to support their challenge.
Lorraine said: "Every day in the UK, someone dies waiting for an organ transplant because there just aren't enough organ donors.
"This is the week we get a chance to promote conversation around organ donation and the incredible impact it has on both recipients and donor families. 
"The money we raise will help us shine a light on what it means to give and receive the 'gift of life'. It is to celebrate those whose lives have been renewed by donated organs, remember and thank those donors and families who gave this gift and offer a place of inspiration to encourage more people to become donors."
Organ Donation Week will run from September 19 to 25 to underline the need to let your loved ones know you wish to donate your organs in the event of your death.
More than 7,000 people are on the waiting list for a transplant in the UK.
While more people from Black, Asian and minority ethnic backgrounds are receiving transplants than ever before, Black and Asian patients still wait longer than white patients for a transplant.
Eighteen families from East Yorkshire agreed to donate the organs of their loved ones in the past year, an increase of 11 the previous years, and saving the lives of 28 people.
HUTH staff including catering teams and those working in the mail rooms at Hull Royal Infirmary and Castle Hill Hospital will be wearing pink throughout the week to show their support. Building contractors working at both hospitals will also be wearing pink during the week.
Hull City Council and The Deep will also light up pink every night to support the campaign and its message to have the conversation with your loved ones so they know your wishes if the time ever comes.
The trust is also sharing the work of Intensive Care Consultant Dr Harish Lad, who arranged for a national video promoting organ donation to be translated into 17 languages. His translated work has been shared with numerous media outlets and social media groups based in the UK.