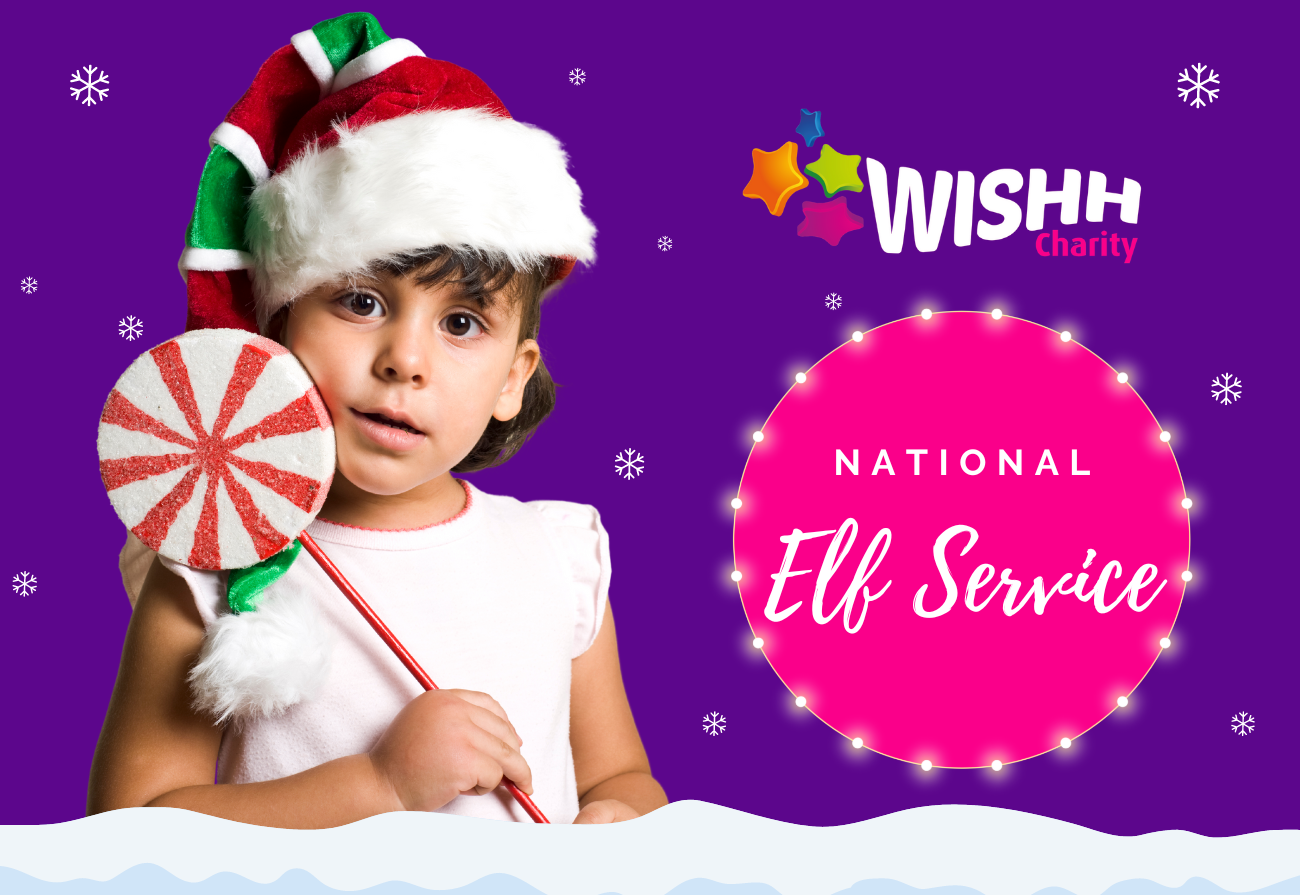 WISHH National Elf Service Appeal returns
A charity appeal to add the magic of Christmas for the area's sickest children and older patients spending time in hospital is back!
WISHH would like to invite members of our community and local businesses to get involved once more, helping us to spread the festive cheer to patients across Hull Royal Infirmary and Castle Hill Hospital. 
Lisa Whitton, WISHH Charity Manager said, "We love bringing the magic of Christmas to patients looked after across Hull Hospitals. Funds raised from this appeal will enable us to buy gifts for children cared for in the Children's Emergency Department, Eye Hospital, Anlaby Suite, Ward 130 and Paediatric High Dependency Unit, Acorn Ward, and other specialist areas across our hospitals.
"We would also like to provide gifts for older patients, to include slippers, toiletries, arts and crafts, reminiscence gifts for dementia patients and other items for wards, to help make the hospital stay more comfortable for patients. Some older patients may not receive gifts or have visitors if family live far away, and we want them to have something to open on Christmas day."
Wendy Page, Interim Deputy Chief Nurse said, "We are still managing Covid-19 and are seeing a rise in flu cases. By supporting the National Elf Service appeal, funds donated will enable WISHH to give patients a bit of extra Christmas cheer.  Our charity WISHH will take the strain out of buying and delivering gifts for you as they work alongside the wards to select ideal gifts for patients in their care. It's a great way of helping local clubs, businesses and other members of the community make a difference to patients in our care."
WISHH have also launched Christmas WISHHes, in lieu of writing Christmas cards: for a £5 donation a WISHH star can be personalised with a message and displayed on trees at Hull Royal Infirmary or Castle Hill Hospital, at home or in the workplace to support our Christmas appeal. Get in touch with us if you would like to buy a star or discuss how your workplace or organisation can become involved.
To help us make this Christmas special and to get involved, visit our website, call Lisa Whitton or Abby Wardill on 01482 622299 or drop us an email at lisa.whitton3@nhs.net and we will send you a fundraising pack full of festive fun ideas to get involved in. 
Donations can be made online via our Just Giving page or by cheque made payable to "WISHH Charity" and posted to us at, WISHH Charity National Elf Service Appeal, WISHH Office, First Floor Administration Block, Castle Hill Hospital, Castle Road, Cottingham, HU16 5JQ.  We also accept bacs transfers. Call us for details.
Your support will enable WISHH to brighten the hospital experience for both young and old this festive season.