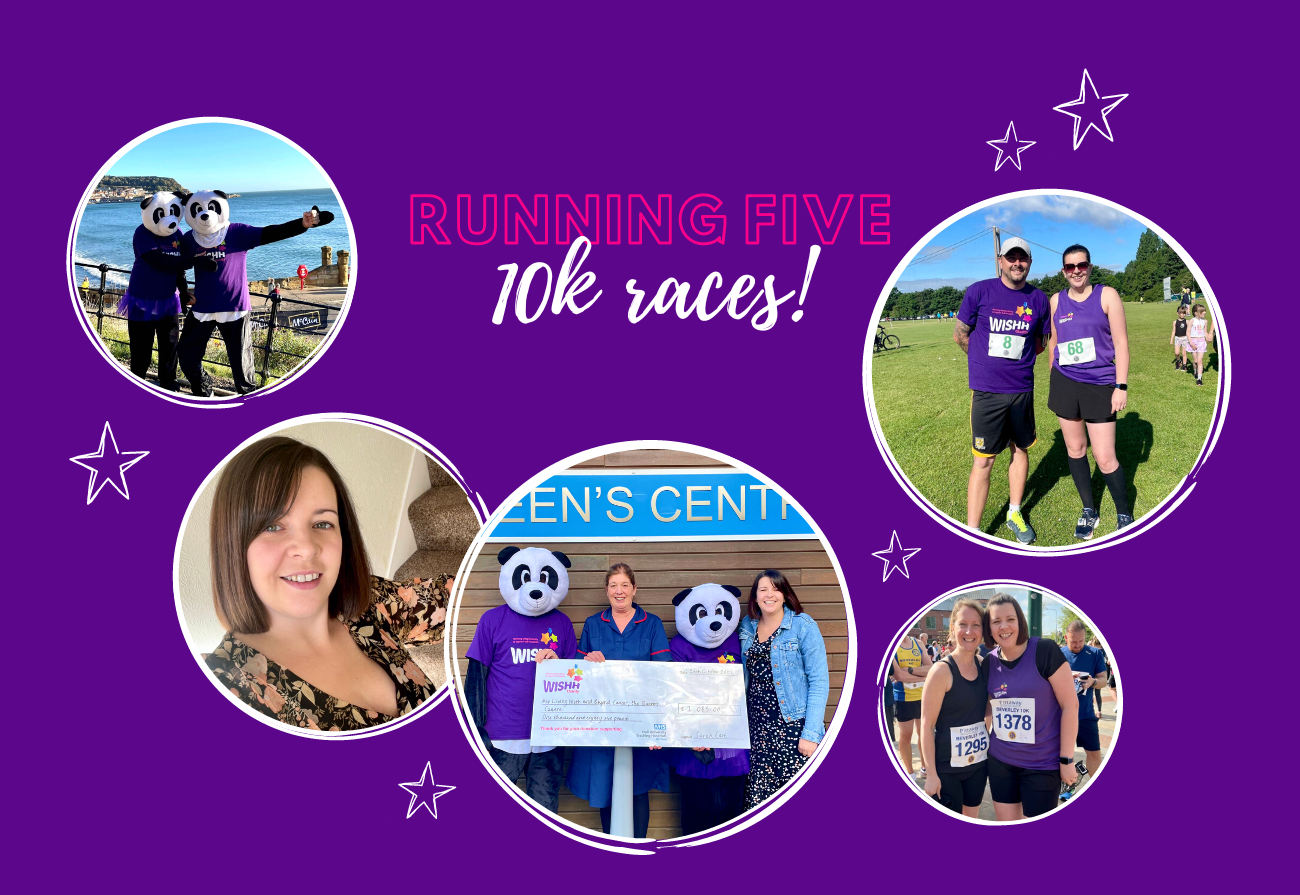 fundraiser completes 5 10k races in 2022
Earlier this year, Sarah East began her fundraising challenge with the aim of running five 10k races between May and October.
Sarah was diagnosed with Stage 3 Ovarian Cancer at the age of 29, but is now celebrating her fifth year cancer free. To give thanks and commemorate this milestone, Sarah wanted to raise funds for the Living With and Beyond Cancer team. Following her latest MRI results, Sarah has now been discharged and was delighted to be able to raise funds to support them.
The races, the Beverley 10k, the Humber Bridge 10k, the Costello 10k, the Hornsea 10k and the Hull 10k, saw Sarah pushing herself out of her comfort zone to benefit LWBC, and she even brought her family along for the journey. Sarah's mum, dad, brother and friends all joined her at different stages of the challenge.
Sarah added a bonus sixth race to the challenge, convincing her parents to run the Scarborough 10k on 16th October. Despite being a trial in itself, Dee and Kevin Atkin decided to add to the challenge and ran the race dressed as pandas, to the delight of onlookers!
We met with Sarah, Dee and Kevin for a cheque presentation with Sarah Guest, the Living With and Beyond Cancer Implementation Lead and Oncology Specialist Nurse. Dee and Kevin donned the suits a final time before hanging up their pandas!
Abby Wardill, of the WISHH Charity said: "We were delighted to work with Sarah and support her as she took on this incredible challenge. It's clear when speaking with Sarah how passionate she feels about raising money to support Living With and Beyond Cancer at the Queen's Centre. We were delighted to meet with her and her parents and see the pandas in the flesh!"
Sarah said: "We have done a few fundraising projects since I was given the all clear as a way of giving back to the brilliant work done at the Queens Centre. This year was no different and the five for five 10k race challenge was born! I would like to thank everyone who donated, encouraged and ran along without them we wouldn't have raised such a fantastic amount for the centre."
Sarah surpassed her target and raised over £1000 for the team based at the Queen's Centre at Castle Hill Hospital. Along with funds raised at a charity book sale organised by Dee, the total raised totalled £1,170.11! The donation will allow us to help make a difference for future patients, only enhancing the fantastic experience Sarah received whilst in their care.