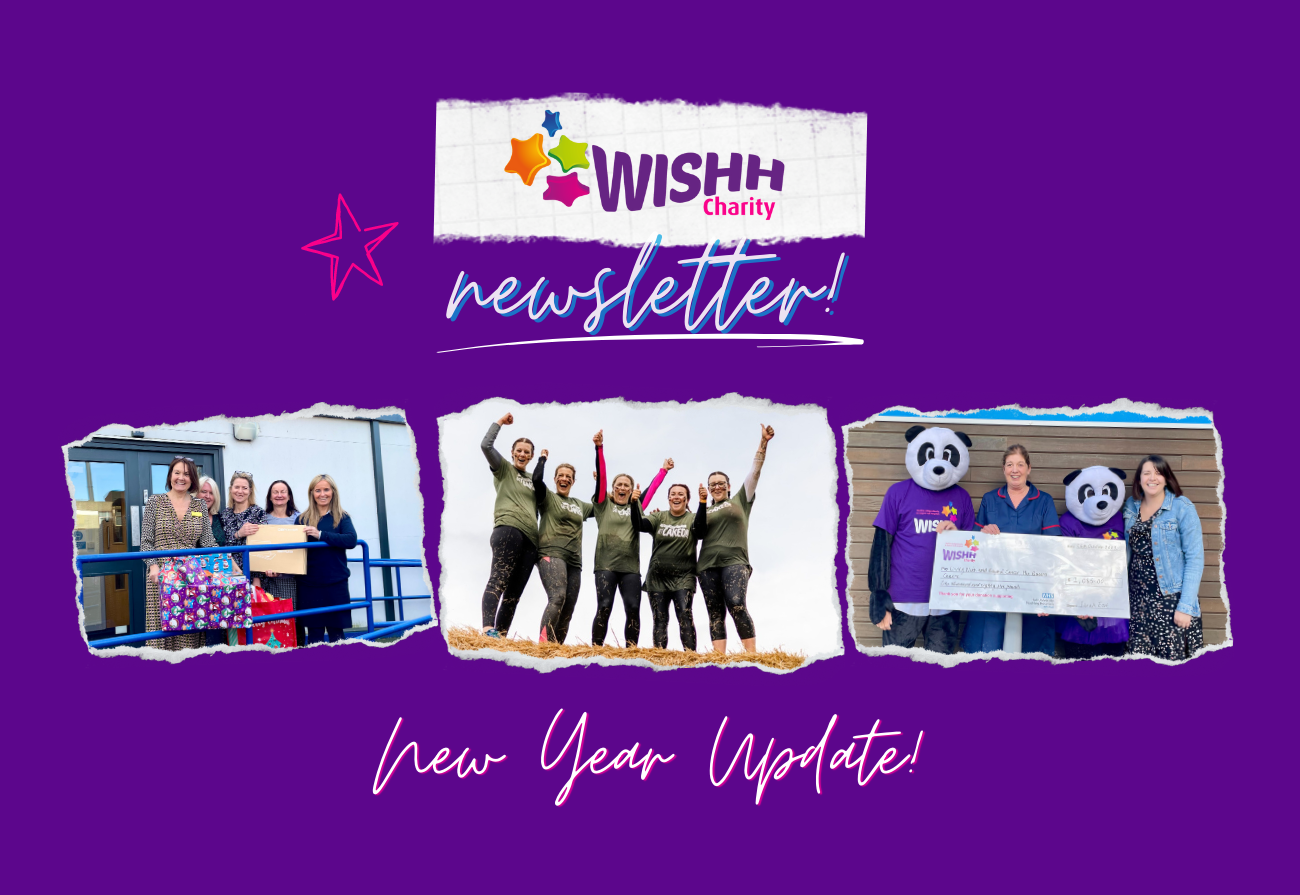 WISHH New Year Update!
We'd like to start by wishing you a very Happy New Year as we celebrate the 75th year of the NHS! For some, a New Year means starting afresh, reaching goals or taking on a challenge, and if that sounds like you, or you just fancy trying something different, we have a fantastic list of events to share with you. You can also see what we've been up to since our last update!
Get Caked – 16th April
We've teamed up with our friends at Dove House Hospice to bring you the messiest and muddiest event in East Yorkshire. Join us on the Sunday 16th April in the beautiful grounds of Sledmere House for a #SundayFunday! Registration is £25 and all participants are encouraged to raise a minimum of £40 for WISHH. Read all the details here or sign up now on the Get Caked website!
Hull Run for All – 11th June
Join #TeamWISHH for the 2023 Hull Run for All! Whether you're hospital staff, a running group, local business or member of the public, we'd love for you to take part! WISHH will cover 50% of your entry fee, with just £14 for the Half Marathon and £12 for the Hull 10k to pay. We'll provide you with the running vest and challenge you to raise £100 for the Charity. Read more about it, here.
Great North Run – 10th September
We have five places remaining for the Great North Run! Help us make our first year an enormous success! To beat the ballot and secure your place we are asking for a £35 contribution to the entry fee and challenge runners to raise £300 for WISHH.
Easter & NHS Big tea
Our Easter Appeal returns to provide craft materials, activities, toys, games, books, distraction and sensory items and other themed items to help keep children in Hull Hospitals occupied this Easter. We'll be working with play specialists to bring sunshine to the children's wards! To discuss donations or fundraising activities, please contact us.
The NHS is 75 on Wednesday 5th July and we'd love your help in celebrating! We're asking members of our community to get stuck in and help us raise funds for Hull Royal Infirmary and Castle Hill Hospital. Throughout the summer months, we'd love to see as many tea parties and birthday themed fundraisers as possible! Would you like to get involved? Send us an email or give us a call and let's share our ideas!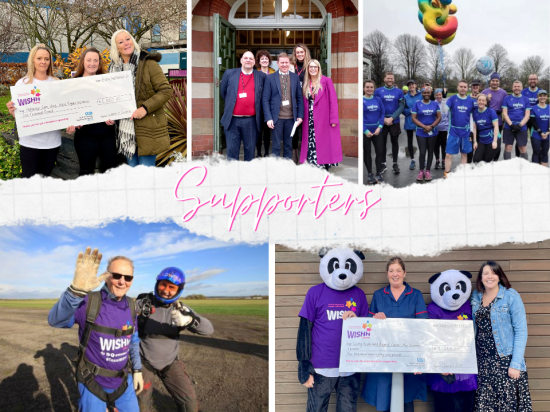 Our Supporters
Since our last update we've been supported by numerous fundraisers, donors and businesses and we'd like to say a huge thank you to everybody! Sarah East ran five 10k races between May and October, with her friends and family members joining her at different events. Her parents ran a sixth race dressed as pandas and joined her to present the £1,170.11 cheque to the Living With and Beyond Cancer team. Les Port raised an incredible £1,667.37 for his skydive in support of Oncology at the Queen's Centre. Congratulations to Paul Harper from Cardiology Research who completed his Run Every Day of 2022 running an astounding 1,434.65 miles raising over £2,800 to support our hospitals! We'll be meeting with him for a cheque presentation once he's had a little time to rest.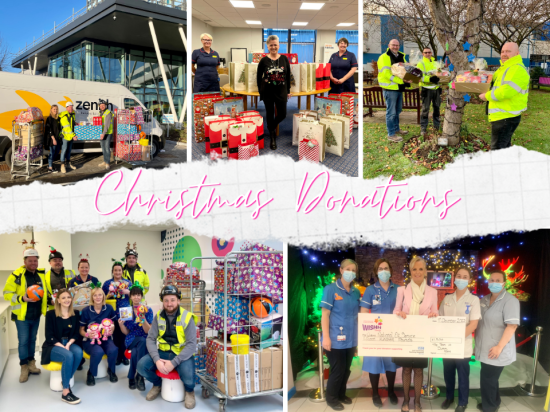 Christmas!
And finally, it wouldn't be a Christmas at WISHH if we weren't brightening the wards with gifts and antlers! With fundraisers, donors and gifts in kind, we took a cash equivalent of £12,500 for our WISHH National Elf Service Appeal. We worked with staff, businesses and individuals to brighten the Christmas of children, the medical elderly and staff working the big day. A heart-felt thank you to everyone who supported us! You can take a look back at some of the key moments on our social media channels.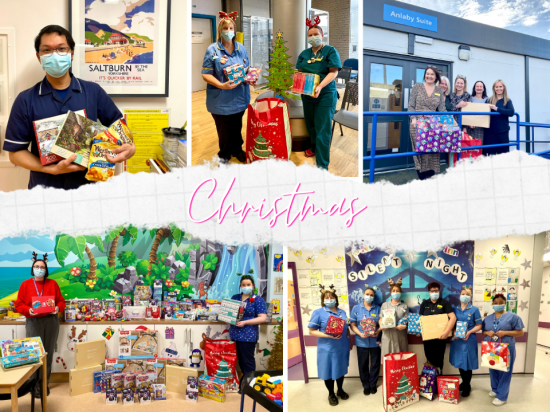 If you'd like to keep up to date with the latest news of how we are helping make a difference to patients, staff and loved ones cared for across Hull Hospitals, follow us on our social media @WISHHcharity You will find us on Twitter, Facebook and Instagram.
Get in touch if you'd like to support WISHH. Lisa and Abby are here to help you every step of the way, call us on 01482 622299 or email hyp-tr.helloWISHH@nhs.net