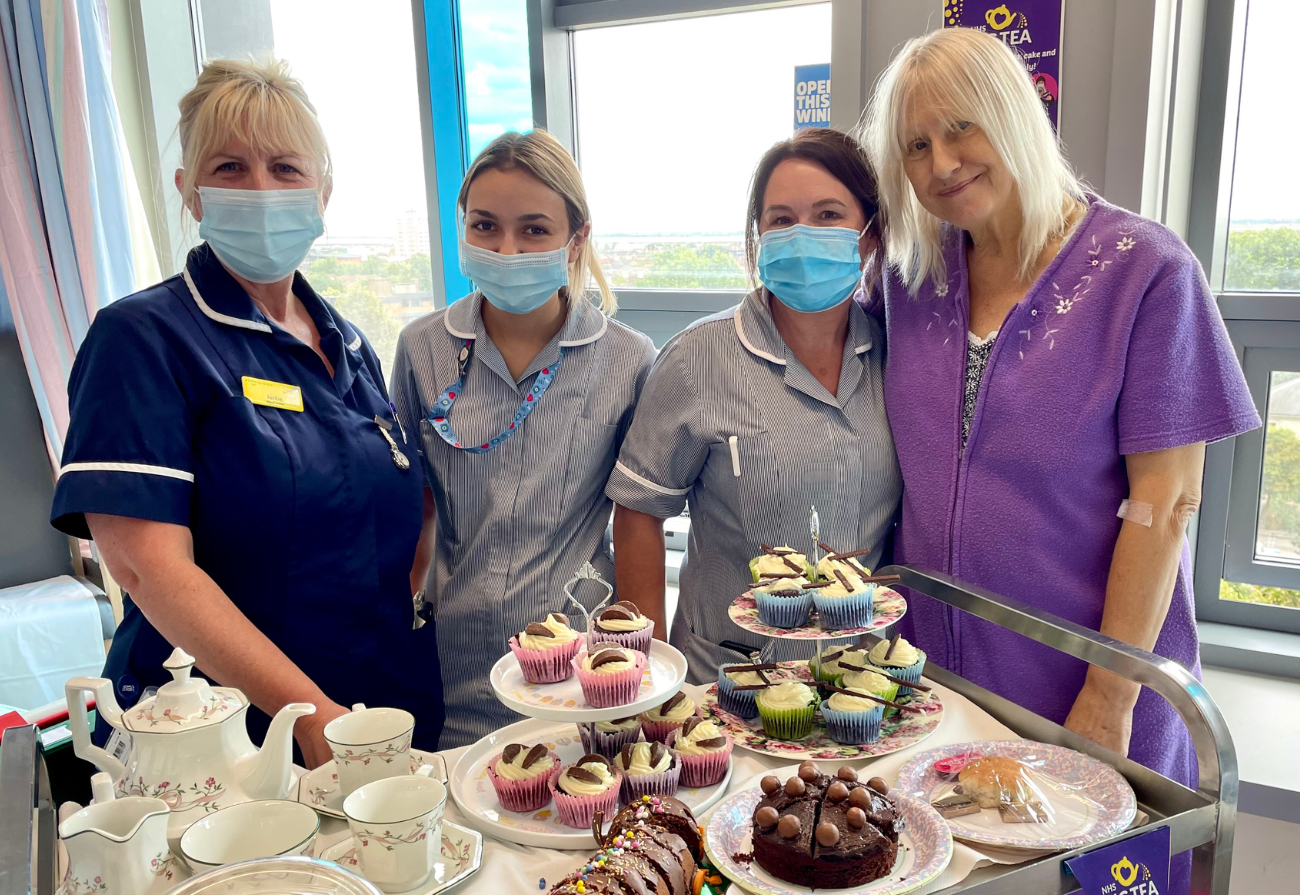 Raise a mug to support WISHH
Who doesn't love a tea break? And even better if it can do some good for your community. Hull Hospital's WISHH Charity, is inviting people living across Hull and East Yorkshire to help the NHS go further by joining the annual NHS Big Tea – so why not put the kettle on and raise a cuppa as well as vital funds for our much loved health service, which turns 75 this summer.
On 5th July, the NHS Big Tea brings the nation together to fundraise for NHS charities, which provide extra support for staff, patients and their loved ones in every UK hospital and Health Board. Led by NHS Charities Together, the national charity caring for the NHS, and the network of 230 NHS charities – including the WISHH Charity – it's your chance to give something back to local health services. 
Now entering its sixth year, this summer's NHS Big Tea celebration will be extra special as we celebrate 75 years of the NHS. You can take part on 5th July, the birthday of the NHS, or any day that week. And your fundraising can help to support the health and wellbeing of NHS staff at a time when they need it most. What better way to give back to those who have always looked after us?
Every penny raised to support the WISHH Charity will help contribute to key projects supporting local health services across Hull Royal Infirmary and Castle Hill Hospital. Examples of how WISHH has made a difference to Hull Hospitals include, creating tranquil staff rooms across the hospitals and beautiful outdoor spaces. Providing comfortable spaces for patients, visitors and staff. Additional equipment and wheelchairs have been supplied, to enhancing new parental accommodation to support the families of the area's sickest children following our charity's 'By Your Side' appeal.
Last year, WISHH supporters of the NHS Big Tea helped raise £1,600 to support Hull Hospitals. As we mark 75 glorious years of the NHS, it would be fantastic to encourage more members of our local community to become involved, hosting their own WISHH NHS Big Tea Parties to support our hospitals.
Lisa Whitton, WISHH Charity Manager, said: "This year on the 75th anniversary of the NHS, we would love to make the NHS Big Tea bigger and better than ever to support Hull Royal Infirmary and Castle Hill Hospital. Events can be organised involving family and friends, within the workplace or schools, or to bring your community together.  All to celebrate the wonderful difference the NHS, our hospitals and staff make each and every day, delivering incredible care by taking part in the nation's biggest tea break to raise funds to support the WISHH Charity."
Nationally, in the last couple of years nearly 7,000 (6,716) members of the public have joined in with the NHS Big Tea, raising over £500,000 to support important NHS projects.
Ellie Orton OBE, Chief Executive at NHS Charities Together, said: "I urge you all to put 5th July in your diary and take some time out to raise money for the NHS charity that means the most to you over a cuppa and a chinwag. It's the 75th anniversary of the NHS this year, which is a great opportunity for a celebration, and together you can help raise vital funds to support NHS staff, patients and communities.
"A huge thank you to everybody who has signed up so far, and we look forward to seeing the nation coming together in July for this brilliant event."
To sign up to host your own NHS Big Tea event and receive a fundraising support pack, please get in touch with the WISHH Charity team by emailing lisa.whitton3@nhs.net or call us on 01482 622299 for further information.
Follow WISHH on Facebook, Twitter and Instagram @WISHHcharity for the latest news and updates.