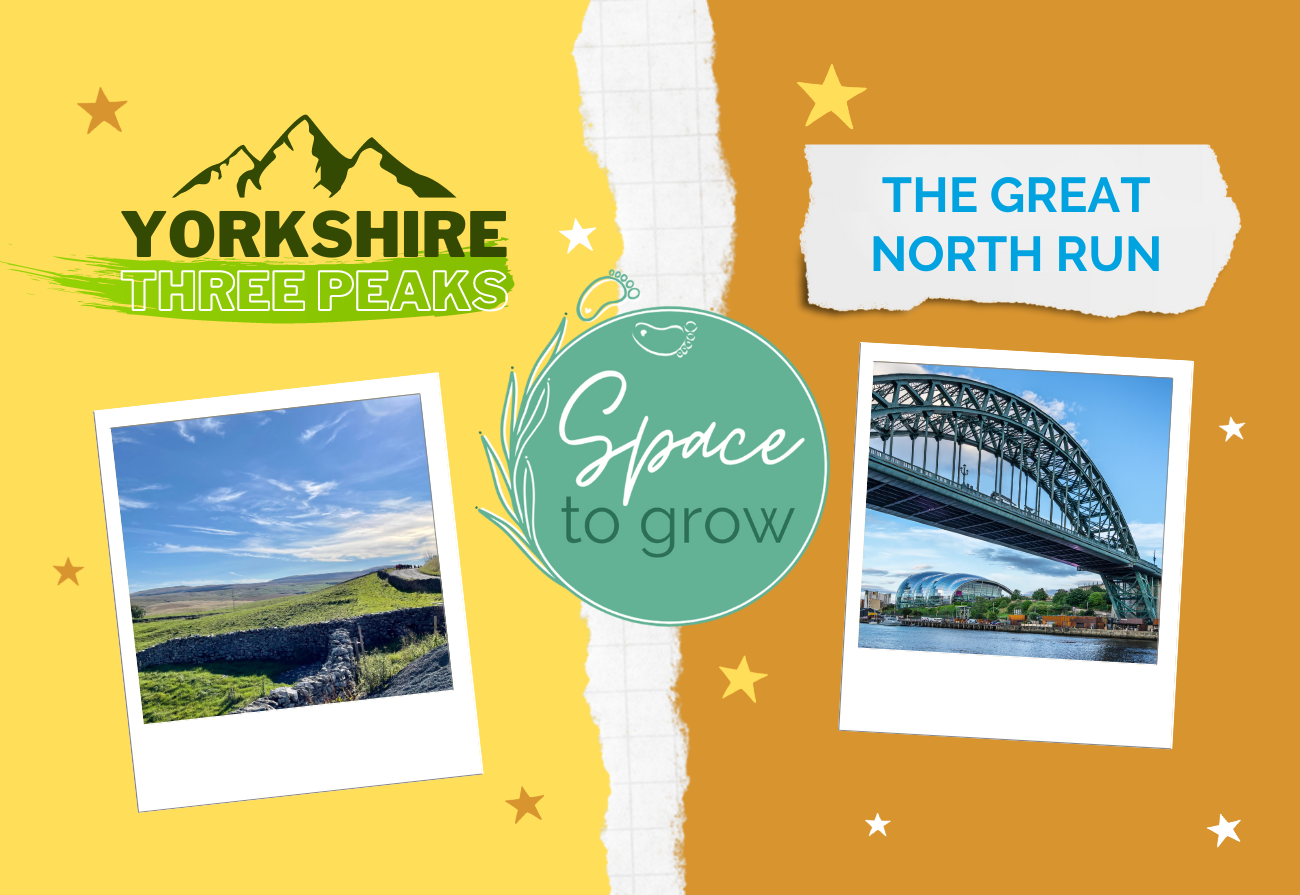 Hospital staff support the Space to Grow appeal on a weekend of fundraising events
Members of staff from across Hull University Teaching Hospitals Trust will be joining friends of WISHH to take on two fantastic fundraising events in less than three weeks' time. The Yorkshire Three Peaks and the Great North Run events will see participants challenging themselves in order to raise funds for our 'Space to Grow' appeal and other specialities across the Trust.
On Saturday 9th September, a team of twelve staff and friends will be completing the Yorkshire Three Peaks. It's a long day that sees entrants walking 24 miles through the stunning Yorkshire Dales, setting off from Horton-in-Ribblesdale in the early morning chill.
The twelve-strong team includes Hull Hospital staff from the Neonatal Intensive Care Unit, Trauma and Orthopaedics, Occupational Health and nurses across a number of specialist areas. They're joined by friends and family, and supporters of the WISHH Charity.
The majority of walkers have chosen to support our Space to Grow appeal, to support the Neonatal Intensive Care Unit (NICU), as we aim to raise £100,000 to enhance facilities. Funds raised will enable us to create a sensory room, family 'Haven', siblings play area and a specialist staff learning facility within the Unit. 
Sarah Sharp, a Neonatal Specialist Nurse, is raising funds for NeoFriends, a fantastic community group for parents and babies that have spent time on the Neonatal Units.
Sarah said: "NeoFriends is a group that is run weekly for any parent or family to attend after they have been discharged home from Hull's Neonatal Intensive Care Unit, Specialist Care Baby Unit and Transitional Care.
On the photo of herself and Jack, Sarah added: "Jack and his family have been coming to our groups since he was discharged home and we love seeing him each week."
Perioperative Practitioner, Emma Farr, is also joining the hike and said: "I joined the WISHH team a few years ago when I wanted to challenge myself and get back into running, so I completed my 1st 10k 2019 and then again in 2022, knocking 5minutes of my time! This year I wanted to push myself further and try something I have never done before and walk the 3 peaks! Challenging myself like this keeps me active and focused plus I get to raise money for an amazing charity like WISSH."
To support our #TeamWISHH Yorkshire Three Peaks team, visit: WISHH – YorkshireThreePeaks – JustGiving.
On Sunday 10th September, eighteen individuals forming #TeamWISHH will be heading to Newcastle upon Tyne for the fantastic Great North Run. Known as the "World's biggest and best half marathon", the race will see participants running from the Central Motorway in Newcastle and finishing on The Leas in South Shields. This year's event will also be the final competitive race of incredible long-distance runner, Sir Mo Farah.
The team of eighteen includes fifteen Hull University Teaching Hospitals Trust staff members from a wide range of specialities including the Breast Care Unit, Cardiology, Renal Medicine, Diabetes and Endocrinology, and many more. The individuals from across Hull Royal Infirmary and Castle Hospital work in a huge array of roles, which include a Macmillan Breast Care Nurse Specialist, Consultant Nephrologist, Consultant Paediatrician, Project Support Officer, Staff Nurses and a Finance Manager.
All but two of our Great North Run entrants are raising funds for the Space to Grow appeal, with the remaining choosing to raise funds for the Breast Care Unit and Endocrinology.
Emily Broadbelt, completing the race with her partner Chris Corbett, told us why they have chosen to take part and raise funds for the Space to Grow appeal: "The WISHH charity do some fantastic work to support patients, visitors and staff. We saw taking up the challenge of The Great North Run as a great opportunity to fundraise for the charity, with money raised contributing to the improvement of facilities in the Neonatal Intensive Care Unit. We've never taken part in the Great North Run before, it is such a big event which will provide a fantastic atmosphere, but will also be a challenge in more ways than one!"
Dr Andrew Quin, a Cardiothoracic Anaesthetist said: "I live locally and had my kids here; fortunately we didn't need the support of NICU but it's a great cause and helps bring out the best of our hospitals. Setting a target has helped me get back into running and look after my own health! I'm not sure I'm looking forward to the run. I'm told there's a nasty hill right at the end, I'm definitely not looking forward to that!"
Andrew Harrison, friend of one of our Hull Hospitals staff runners, said: "I had been hoping to gain a place on the GNR when a friend from Caistor Running Club informed me that WISHH were looking for runners to support the Charity. This Charity supports the hospitals in Hull where in the past my father and mother in law have received excellent specialist support. I have also had specialist help here as well. The Great North Run will be my first official half marathon run. I have run many other distances, but this will be an iconic run in a great location."
To support our #TeamWISHH #GreatNorthRun team, visit: WISHH – GreatNorthRun – Enthuse.
Abby Wardill, WISHH Administration Officer said: "Thank you so much to everybody who is taking part in this incredible weekend of events! We can't wait to hear how our fantastic walkers and runners get on and wish them all the very best in their challenges – here's hoping for the best weather conditions for all involved. Every pound raised will bring us closer to our target to provide the very best for neonatal babies and their families. We couldn't do it without your support! Thank you and enjoy!"
If you would like to support our Space to Grow Appeal, as a fundraiser, local business or community group, we would love to hear from you.  Please contact Lisa Whitton on 01482 622299, email lisa.whitton3@nhs.net or visit our Space to Grow appeal page to find out more.