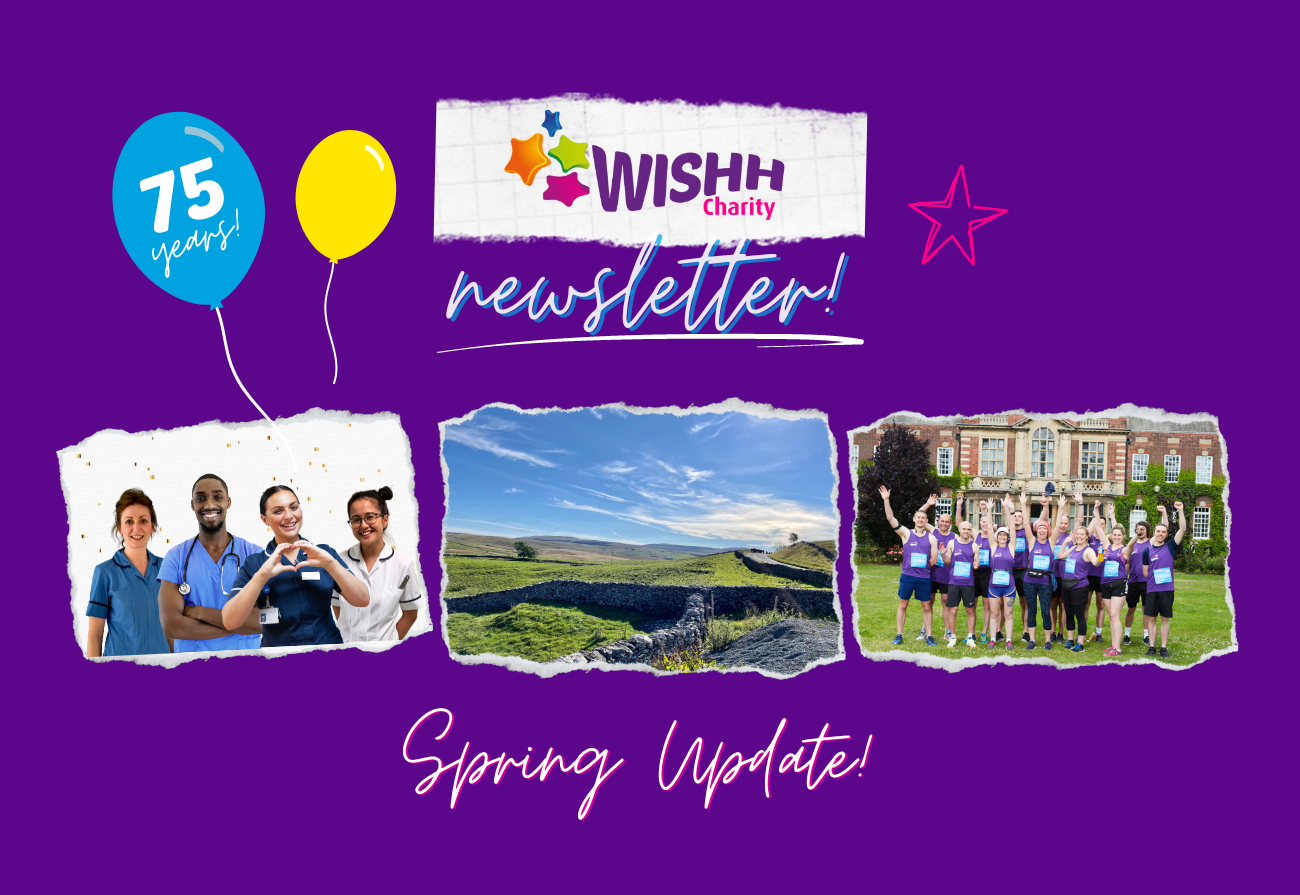 WISHH Spring Update!
Welcome to our spring update! It's been a busy year so far and as well as updating you on our latest news, we're excited to share some of the many ways you can get involved and support your local hospitals this year!
Firstly, we hope you all enjoyed the Easter weekend! As in previous years, we made it our mission to bring smiles to the children's wards. Thanks to our supporters, fundraisers and donors, we were able to deliver arts, crafts and games to the area's sickest babies, children and young adults. We were delighted to receive donations from a number of fantastic local businesses as well. You can see our Easter posts and further details across our Facebook, Twitter and Instagram feeds.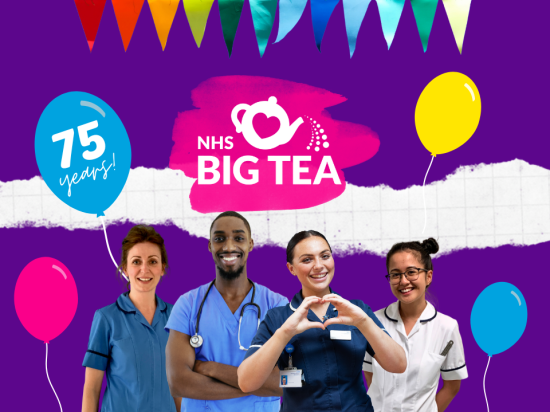 Last week, we launched our 2023 NHS Big Tea event. On the 5th July, we'll be celebrating the NHS' 75th birthday by raising plenty of cuppas! From garden parties and tea parties to office bake sales and community group celebrations, there's plenty of ways you can get involved! Visit our website for more information on how to sign up or email us for your Welcome Guide. If you'd like to celebrate the 75th birthday in your own way this year, at a date to suit you, please get in touch and we'd love to discuss your idea!
Have you signed up to easyfundraising yet? If you haven't heard, it's a free fundraising platform that allows us to earn money when you shop online. It's an easy and free way to support your hospitals! When you make a purchase, a commission is generated, and easyfundraising turn that into a donation – magic! Head to the easyfundraising website to sign up now or head to our website for Frequently Asked Questions and details on signing up!
Would you like to experience the breath-taking Yorkshire Three Peaks? On 9th September, we'll be meeting in the beautiful Horton-in-Ribblesdale and you could join us! The 24 mile circular walk across the Yorkshire Dales National Park is fully marshalled with checkpoints, snacks and water! Places for the walk start at just £45. Read about the event on our Yorkshire Three Peaks website page or email us for your initial information pack!
Join #TeamWISHH for the 2023 Hull Run for All – the event that is open to everyone! And the great news is, the race is returning to its popular City Centre route this year! WISHH will cover 50% of your entry fee, with just £14 for the Half Marathon and £12 for the Hull 10k to pay. For more information, and the race map, visit our website.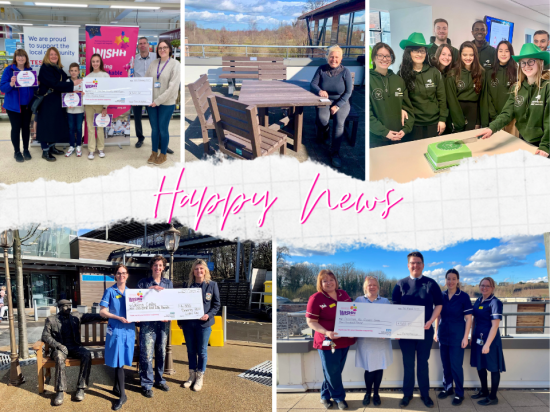 We would like to say a huge thank you to those who have supported our hospitals through individual fundraising so far this year. Beverley RUFC held a ladies day where a one-off WISHH kit, designed by artist Emma Garness, was auctioned following the day's match. They raised an incredible £4,050 for Oncology at the Queen's Centre. We joined the Massey family and staff from St Stephens Tesco, who between them raised £1,225 for ICU1 at Hull Royal Infirmary, in memory of John Massey. And we met students from Hull University Business School's Green Room Project, who presented us with a cheque following their sustainably initiative. Visit our social media channels to read more about these and our other fantastic fundraisers.

If you'd like to keep up to date with the latest news of how we're helping make a difference to patients, loved ones, visitors and staff cared for across Hull Hospitals, follow us on social media @WISHHcharity You will find us on Twitter, Facebook and Instagram.
Get in touch if you'd like to support WISHH. Lisa and Abby are here to help you every step of the way, call us on 01482 622299 or email hyp-tr.hellowishh@nhs.net.
To sign up to our newsletter and be the first to receive our updates, fill in our subscriber form!