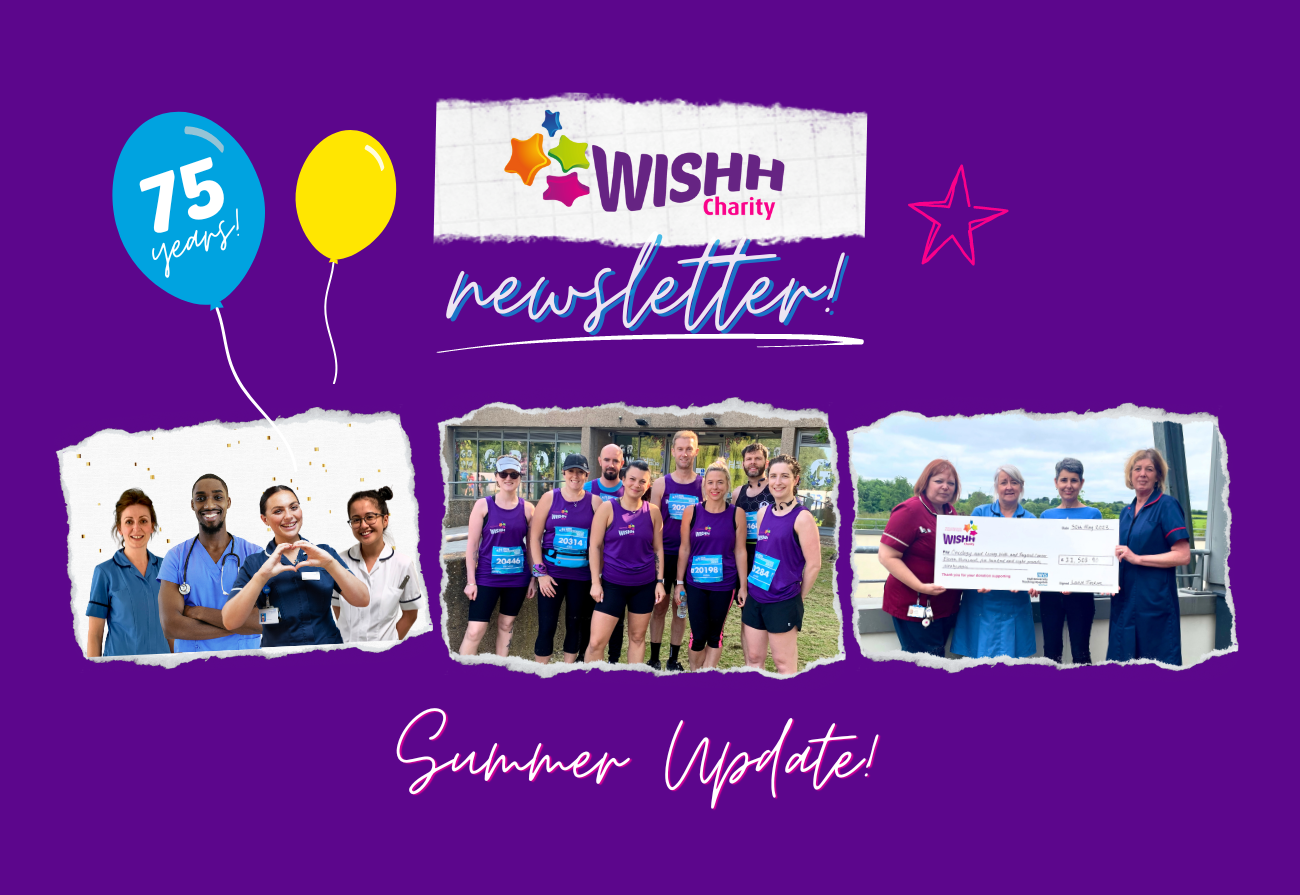 WISHH Summer Update!
Welcome to our summer update! We look forward to sharing our latest news and activities, plus the different ways you can support your hospitals this summer. But, first, we have something exciting to share
In June we launched our fantastic 'Space to Grow' appeal, with the aim of raising £100,000 to enhance the facilities of Hull's Neonatal Intensive Care Unit! The work will complement the Hospital Trust's expansion of the unit by 5 cots. To read more about the appeal, which will include a sensory room, a parents 'haven', a sibling's play room and an education facility, head to the Space to Grow page on our website. To donate to the appeal, please visit our Just Giving page. If you would like to support the appeal, fundraise for us, or for further information, please contact WISHH Charity Manager, Lisa Whitton on lisa.whitton3@nhs.net or call 01482 622299.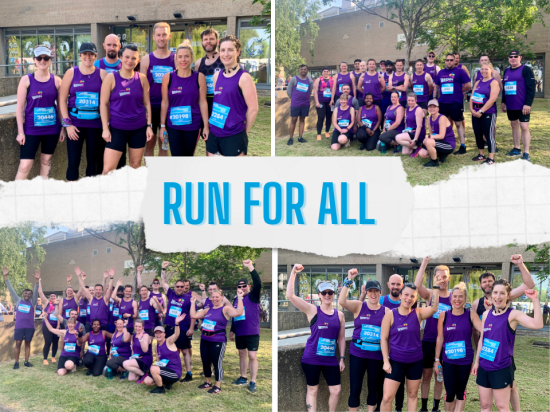 Congratulations to our Run for All runners who completed the 10k and Half Marathon races this month! Our team of forty runners braved the hot weather to raise funds for our latest appeal, hospital wards and departments. We look forward to updating you on the total raised once fundraising pages close and the final funds are counted. Keep an eye on our social media accounts to find out first! You can find us on Facebook, Twitter and Instagram.
There is still time to join the 2023 WISHH NHS Big Tea! On the 5th July, we'll be celebrating the 75th year of our glorious NHS! There are plenty of ways for you to get involved in the celebrations – from tea parties and picnics to bake sales with colleagues! Visit the Big Tea page on our website for more information on how to sign up, or email us for your Welcome Guide. If you'd like to celebrate the 75th birthday in your own way, please get in touch and we'd love to discuss your idea!
Would you like to take on a challenge with your friends, family or colleagues? On 9th September, we'll be meeting in the beautiful Horton-in-Ribblesdale for the Yorkshire Three Peaks! The walk will be fully marshalled with checkpoints, snacks and water! Read about the Yorkshire Three Peaks event on our website, or email us for your initial information pack. If you would prefer to walk a single peak, you can sign up for the Family One Peak!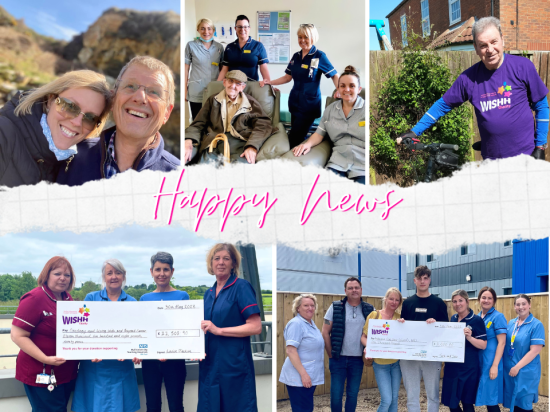 As always, we'd like to say a huge thank you to those incredible individuals who have supported us through fundraisers and donations in the past two months. Louise Jackson organised the ARC (Acts of Random Kindness) Ball which raised £11,500 for the Oncology Day Treatment Unit and Living With and Beyond Cancer teams at the Queen's Centre. The money raised has already purchased a blanket warmer and artwork for the Unit and we look forward to working with Louise on the remainder! The family of Jake held a Charity Football Match to raise funds for ICU at Hull Royal Infirmary. They presented the £1,000 cheque almost a year to the date of Jake's stay in ICU, choosing to support the purchase of outdoor seating for inpatients and families of Critical Care patients. The wonderful Rob and Stacey asked wedding guests to make donations to WISHH in lieu of wedding gifts at their upcoming nuptials. The couple have raised £2,800! Thank you so much to everybody who supports our work, you are all amazing!

Want to support your hospitals whilst you shop online? When you shop through easyfundraising, a commission is generated and easyfundraising turn that into a donation for WISHH! It's an easy and free way to support your hospitals! Head to the easyfundraising to sign up now, or head to our website for Frequently Asked Questions and details on signing up. You can also make easy donations when you sell through Ebay and buy using PayPal Giving Fund.
If you'd like to keep up to date with the latest news of how we're helping make a difference to patients, loved ones, visitors and staff cared for across Hull Hospitals, follow us on social media @WISHHcharity You will find us on Twitter, Facebook and Instagram.
Get in touch if you'd like to support WISHH. Lisa and Abby are here to help you every step of the way, call us on 01482 622299 or email hyp-tr.hellowishh@nhs.net.
To sign up to be one of the first to receive our newsletter via email, click here!